Chief Executive Officer
Rob Suters, LLM. (Free University Amsterdam)
Founder & CEO of ezCOL B.V and SEMiLLA IPStar BV (www.semilla.io). Managing director at MELiSSA Foundation, an ESA funded space research program (www.melissafoundation.org). He is a commercial legal professional with a background as Head Corporate Legal Department of Tele Atlas. Priorly, he has been responsible for business development at the St Radboud Medical Center. Master's Degree in Law from the Vrije Universiteit of Amsterdam where he specialized in (international) contract law and intellectual property.
Chief Technology Officer
Radu Giurgiu, PhD (Uni. de Științe Agricole)
Radu Giurgiu has a PhD in Agronomy with a study in Controlled Environment Agriculture and Plant Science and a Postdoc granted by MELiSSA Foundation on using life support space technology for circular solutions on Earth. Radu is a seasoned project manager with experience in large projects implementing advanced space innovations from the Europeans Space Agency involving diverse stakeholders including the city of Amsterdam, waterboards and large breweries. He is currently coordinating R&D activities at SEMiLLA on water treatment, waste to value technologies and circular food systems.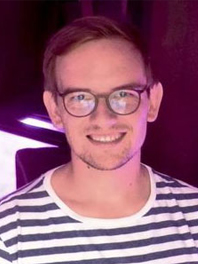 Chief Business Officer (ad interim)
Léon Spijkers, PhD. (University of Amsterdam)
Dr. Spijkers is founder of Clouvance Consultancy and held several C-level positions at biotech companies and is a former associate at a Life Sciences investment firm. With an MSc. in molecular biology, a PhD and NVF-registration as pharmacologist, and a certification in business administration essentials and negotiations, he brings in expertise on pharmaceutical & business development.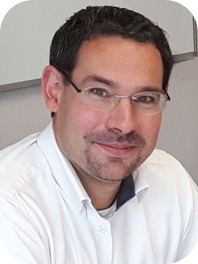 Advisory Board Member
Dr. Christophe Lasseur, Corporate advisor (European Space Agency - MELiSSA).
‪Head of MELiSSA project and Life Support R&D Coordinator. He is an experienced research and development coordinator, guiding the developments within the MELiSSA consortium. Dr. Lasseur supports ezCOL in its operational aims and enables access to MELiSSA-developed intellectual property.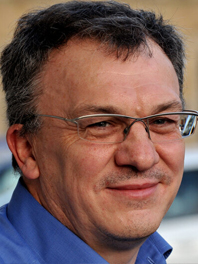 Scientific Advisor & PI
Advisory Board Member
Prof. Jogchum Plat, PhD. Principal Investigator (Maastricht University, Dept. Nutrition).
‪Professor Physiology of Nutrition at Maastricht University, Chairman Dutch Academy of Nutritional Sciences. Professor Plat specialized in research from controlled dietary intervention studies evaluating effects on serum lipids towards the complexity of the metabolic syndrome. Significant experience leading research including clinical trials in relevant areas.
Scientific Advisor
Advisory Board Member
Prof. Bert Groen, PhD. (Amsterdam University Medical Center, Dept. Internal Medicine).
Professor of Systems Biology and Medicine (AUMC-NL) and leading cholesterol metabolism expert. Professor Groen has an extensive track-record on several key pathways in cholesterol metabolism. He has been involved in many aspects of cholesterol research, including human clinical trials and he has been involved in investigating several new cholesterol-lowering candidates.